FAN 2015

It's coming! Mark your calendars for Feb 20-22, 2015. . . Registration is now CLOSED.
New York Times Bestselling authors Christine Feehan and special guest authors Maggie Shayne and C.L. Wilson bring you FAN 2015 at the beautiful Lafayette Park Hotel & Spa in Lafayette, CA.
----------------------------------------------------------
ATTENTION FAN 2015 ATTENDEES

We would like to encourage FAN attendees to dress up in 1920's style garb for the Friday night Speakeasy & to dress in quirky and fun, simple or elaborate wonderland attire at the Saturday late morning Wonderland Tea. This is not mandatory, but is sure to add to the fun.

----------------------------------------------------------
ABOUT CHRISTINE FEEHAN
http://www.christinefeehan.com
Eight Time #1 New York Time Bestselling author Christine Feehan has over 40 novels published, including four series. Each of her four series has hit #1 on the New York Times and her last five new releases have all debuted as #1 on the New York Times including two hardcover releases: Dark Curse & Dark Slayer. She is best known for her Carpathians for which she earned the title "the Queen of Paranormal Romance" from both Publishers Weekly and USA Today.
Feehan says she owes much of her success to her dedicated fans who try to buy her books the week it comes out. She has created an online community for her members.  The community offers a place for Christine to interact with her readers.  It also offers interactive book discussions for each of her books in every series.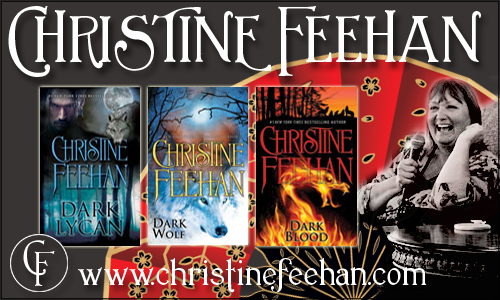 Click here for more information about Christine Feehan
----------------------------------------------------------
ABOUT GUEST AUTHOR MAGGIE SHAYNE
http://maggieshayne.com
Maggie Shayne is best known as the New York Times bestselling author of more than 50 novels, nearly 30 novellas, a former soap writer, (The Guiding Light, As the World Turns,) a former advice columnist (Shayne on You,) and RITA Award winner. But what's less known about her is that she's been a practicing Witch for almost as long as she's been a published author.
While The Portal series is entirely fictional, and necessarily brimming with special effects, any portions of the stories pertaining to the actual practices and teachings of witchcraft are entirely authentic. Due to the oathbound nature of some Wiccan rites several of the spells and other rituals, particularly rituals of Initiation and elevation, have been altered, abbreviated, or are deliberately vague. These rites are revealed only to Initiated Witches who reach the appropriate levels of study in traditional Wiccan Covens.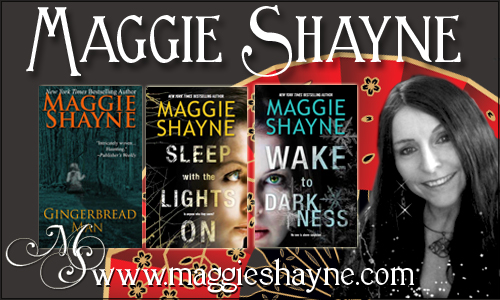 Click here for more information about Maggie Shayne
----------------------------------------------------------
ABOUT GUEST AUTHOR C.L. WILSON
http://clwilson.com
Author C.L. Wilson's unique blend of richly-imagined fantasy, action, and emotional intensity has made her books a favorite read for romance and fantasy readers alike. Praised for exceptional worldbuilding and lyric prose, her critically acclaimed novels have regularly appeared on bestseller lists including the USA Today, the New York Times, and Publisher's Weekly.

C.L's novels have won numerous awards including, LifetimeTV.com's Best Paranormal debut of 2007, the Gayle Wilson Award of Excellence, two National Reader's Choice awards, the Colorado Award of Excellence, and the Holt Medallion. Ms. Wilson is the honored recipient of the PEARL award from Paranormal Romance as the best new author of 2007, and winner of the 2009 PEARL award for best Romantic Fantasy novel.

When not torturing her characters mercilessly, C.L. enjoys relaxing with her family in sunny Florida and daydreaming of a world where chocolate chip cookie dough ice cream is a fat burning food.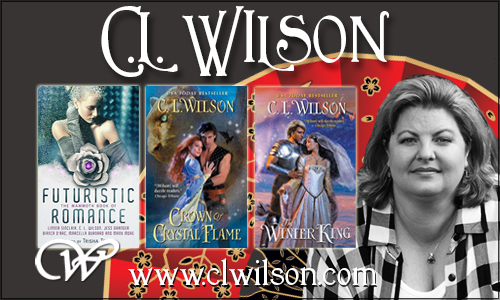 Click here for more information about C.L. WILSON
----------------------------------------------------------
ABOUT LAFAYETTE PARK HOTEL & SPA

The Lafayette Park Hotel & Spa is the "Crown Jewel" of San Francisco East Bay hotels. The hotel's plush accommodations, French Chateau architecture and world-class service are only matched by its award-winning restaurants and spa. Next to Walnut Creek and minutes from Oakland, Concord and San Ramon, every detail of the Lafayette Park Hotel & Spa is carefully tailored to delight both the business and leisure traveler.


******** SPECIAL HOTEL RATE FOR FAN CONVENTION ********
ONLY $149 per night + taxes

Once you are registered for FAN 2015, you will receive a confirmation email with a link and information to register at the hotel.
We may be able to pair you with a roommate to save costs on room. Please let us know with registration if you are interested in finding a roommate.

PLEASE NOTE: Hotel cost is NOT included in your registration fee.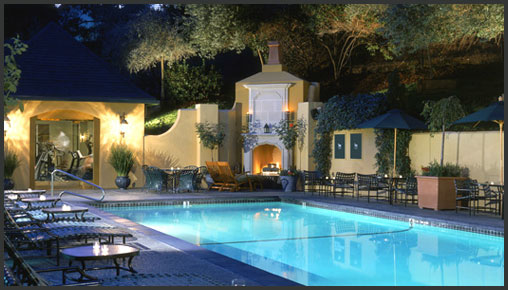 Click here for more information about Lafayette Park Hotel & Spa
----------------------------------------------------------
ABOUT LAFAYETTE

Lafayette is located on 15 square miles in Contra Costa County, one of nine counties of the San Francisco Bay Area. The City was incorporated in 1968, although settlement of the area began in 1848.

Lafayette is noted for its high quality of life with top rated schools, low crime rate, small town downtown, clean air, mild climate and oak tree-studded hills. Located between Berkeley and Walnut Creek, Lafayette has its own Bay Area Rapid Transit station (BART) and is only a 25 minute BART ride from San Francisco.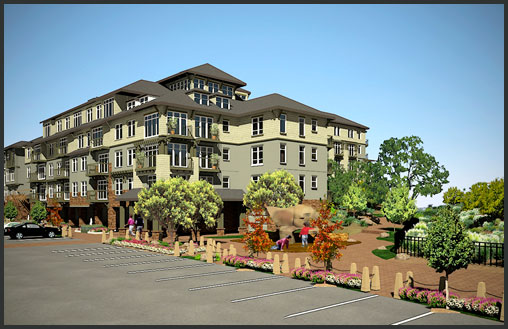 Click here for more information about Lafayette